---
Fitness Staff
---
PERSONAL TRAINING - Custom Fit For You!
​
Benefits of Personal Training:
*Learn the right techniques to avoid injury while achieving powerful results.
*Find new and challenging workout routines that change week to week.
*Reach your goals with customized routines designed to meet your unique physical needs.
*Never give up, for that is just the place and time that the tide will turn.
---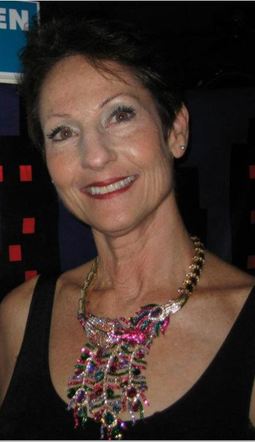 Kedgy Larson (Owner/Director)
ACSM/CHFS,CIAR/PFS
(Personal Trainer/Instructor)

Kedgy is an advocate for women's health and has been for over 33 years. She helped open the doors of Fitness Lady in 1991 and became the owner in 1997, daily addressing women's health issues in everything she does. She is recognized by the American College of Sports Medicine as a Certified Health Fitness Specialist, and a personal trainer by Cooper Institute for Aerobics. She also is a Certified Personal Trainer in Aquatics as well as certifications in Yoga, Pilates and Senior Fitness. Her passion is to see the goals of her clients come to pass with education, motivation and supervision while having fun. Our health is our most important asset. Each person must take an active role in improving and maintaining their own health. We have only one body to take us through life's journey, let's travel in style, no matter your age or fitness level. JUST SHOW UP AND WE WILL HAVE FUN!
---
---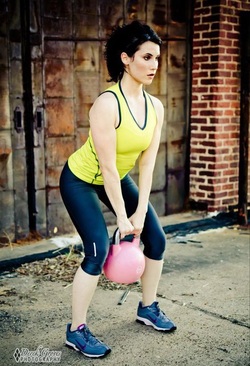 Brianna Larson (Personal Trainer/Instructor)

Philosophy:
If you have a body, you are an athlete. I love a challenge and it is my pleasure to create programs that develop mental and physical resilience.
Certifications:
Certified Group Exercise Instructor
Certified Health and Fitness Specialist, American College of Sports Medicine
Certified Corrective Exercise Specialist, National Academy of Sports Medicine Education: B.S. Exercise Science, Centenary College of Louisiana, 2008
---
---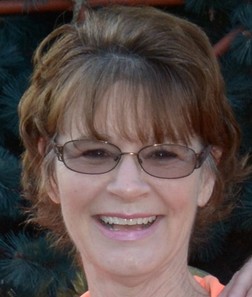 Vicki Hopson (Sales and Member Relations)
​
​ Retired from the Air Force Reserves after 27 years of service. Also retired from civil service as an Air reserve Technician after 22 years. Married and mother of two daughters, Shannon and Isabella. They are 23 years apart in age!
​I became interested in fitness due to the Air Force beginning a new fitness program. Being a supervisor I wanted to lead the way in this new program. I joined Fitness Lady and with Kedgy and Brianna's help and support, I aced that test! After that I was hooked on fitness! ​
---
---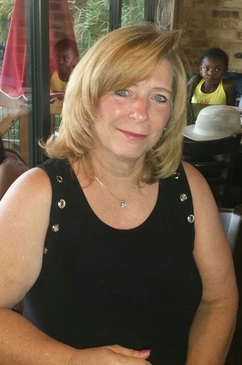 Sheri Riley (Fitness Instructor)
​
​Hello…. My name is Sheri Riley and I've been a certified instructor for sixteen years and have loved it from day one! I've taught many things through the years starting with Step, Weight & Resistance Training, Kickboxing, Dance, Spin, and Pilates/Yoga, but the best thing about teaching is interacting with my classes. Helping my class members is so rewarding to the soul and such a joy to me. The laughs, the hugs, the tears and dedication are so dear to my heart! Come join me and the girls for Pilates, Barre and Weights & Cardio! See you there!
---
---
---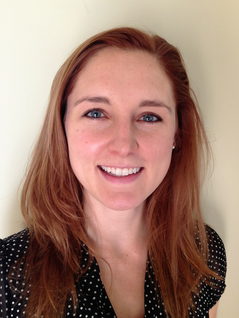 Grey Rogers ( Dietitian)​
MPH, RD, LDN, CHC

Grey Rogers is a Registered Dietitian and a Certified Health Coach with a Master's Degree in Public Health. She has spent the last few years as a community dietitian providing lectures and interviews for local community centers, fitness centers, churches, casinos, news stations, and radio stations. She has been involved in several community wellness programs, including KSLA Channel 12's Knock It Off- a successful weight loss program for Shreveport/Bossier City residents. She also provides nutrition education to diabetic patients at the Martin Luther King Health Center. Her passion is to improve the lives of others through diet and lifestyle changes. Grey is excited to join the Fitness Lady team.
---
---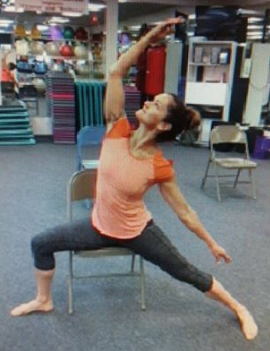 Lori Panu (Yoga Instructor)

Proud to welcome the talents and gentleness of Lori Panu, our 'Edge of Your Seat Yoga' Instructor. Her class is designed for women who are interested in the benefits of yoga, such as learning breathing techniques, and gentle relaxation. People that have benefited from this practice include: seniors, those with chronic pain, arthritis, artificial joints, cancer survivors and anyone with mobility limitations. We are grateful for the experience that Lori brings to our facility and her desire for participants to regain improved independence and self acceptance. Join us every Tuesday and Thursday at 9:00 A.M.
---
---
"Practice Preventative Medicine.....EXERCISE!"

---