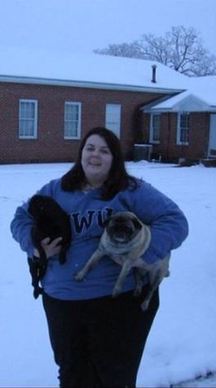 - "Anything worth doing is.. going to take longer than you anticipated". Change is hard, but think about the alternative. What are you getting by not changing? The same dis(ease), and state of health you currently have. Don't ever give up! It's never too late. Shout out to the continued progress of our METcon friend Danita!
---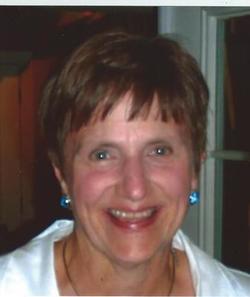 Janet Martin(1951 - 2016)
Janet Lee Martin
SHREVEPORT, LA - Janet Lee Martin, also nicknamed " The Little Mermaid" primarily because of her great love for swimming, has also been given the reputation of "Having taught everyone in Shreveport/Bossier how to swim." True or not, anyone you speak to will say she taught them. From babies fresh out of diapers to grown adults they all learn to like putting their face in the water and breathing out, also known as blowing bubbles. Janet was born October 8, 1951 in Pittsburgh, PA. She attended St Joseph's and graduated from St Vincent's Academy in 1969. She went on to attend Louisiana Tech University and graduated with a degree in Physical Education. Janet's first love has always been swimming and to watch her swim effortlessly was a real treat for many. Swimming was not the only thing she loved, as is evident in her life of service to others in our community.
In 1999, Janet became an essential part of the
Susan G. Komen Breast Cancer Foundation
. Inspired by their mission statement "To save lives and end breast cancer forever by empowering others, insuring quality care for all, and energizing science to find the cures" she jumped in "Feet First!" As a member of the Board of Directors she served in this capacity for many years. She was also instrumental in the growth of the local
Race for the Cure
, serving several years as Race Chairperson and also held a variety of other leadership positions. If it needed to be done, Janet would get it done! Additionally, she served as a delegate at several national conferences.
Janet worked at the YWCA for over 25 years. She was the Health and Aquatics Director, developing early ground-breaking programs that targeted breast cancer prevention and AIDS prevention. She also led a non-traditional women-in-construction training program and organized "Celebration of Women Week" for many years. Several generations of Shreveporters learned to swim due to her coaching and encouragement at both the downtown and Allendale locations.
Since 2003, when the doors opened, Janet was the Executive Director of Northwest Louisiana Interfaith Pharmacy. From the beginning, she made the mission of the pharmacy a reality, serving clients from nine Northwest Louisiana parishes. She was able to recruit and retain a dedicated corps of volunteers and employees who have ensured that the neediest in our community have access to their medicines, free of charge. Janet also developed a successful "Healthy Living" program for clients of the Pharmacy. Working with the Ag Center, the Master Gardeners and writing grants to fund the endeavor, eight raised beds have been built, planted and harvested since 2011, providing free produce for those working to improve their overall health. Janet took great pride in the Pharmacy and the garden and the positive impact her work had on the lives of so many.
Janet and Bill Cleaveland took over Red River Masters in 2000 when the need arose for new leadership for masters swimming in the Shreveport area. Swimming was a lifelong passion of Janet's and she welcomed the challenges of coaching early-morning workouts, ensuring appropriate staffing, and managing many other administrative duties. She was a solid and constant presence with Red River Masters for many years, especially enjoying helping adults who were new to swimming, and encouraging improvement for those with competitive interests. Janet was always a dedicated and passionate teacher with realistic expectations of those around her. Her love and caring will be greatly missed.
---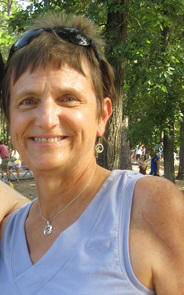 Janet Martin (Pilates/GTS Instructor)
Sports and fitness have played a big role in Janet's life. She enjoys sharing her enthusiasm for fitness with others and helping them find their inner athlete. She uses Pilates concepts in workouts to emphasize core strength and balance.
Education & Training:
BS in Physical Education, AFAA – Personal Training, Yoga Fit, The Method TM and Pilates certification.
---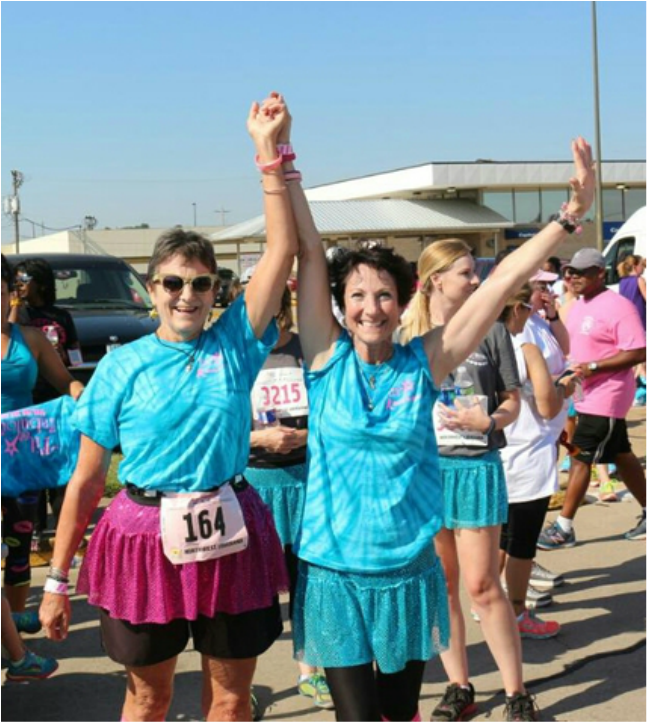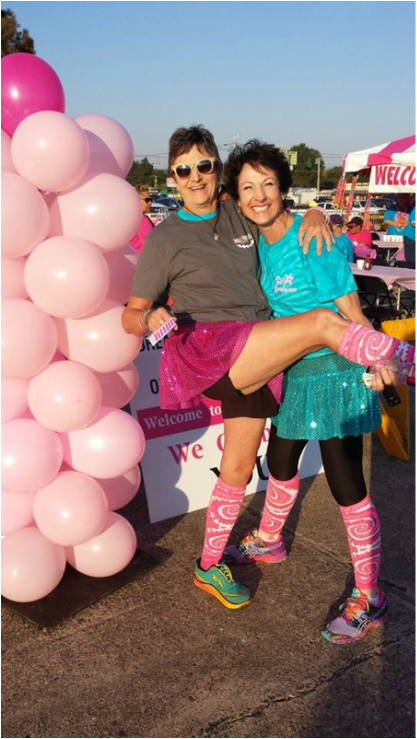 It is with great sadness that we announce the loss of
​our beloved employee and wonderful friend Janet Martin.
6 Benefits of Group Exercise
Group exercise is a great way to get started with an exercise routine. If you've been reluctant to exercise regularly because you don't find the motivation on your own, group exercise may be the answer. You can get a lot of benefits from group exercise that you may not get with individual exercise.
Motivation. Group fitness is a great way to help motivate yourself and others to dig deeper and push harder in workouts. It doesn't get much more empowering than a class with an encouraging instructor and supportive people all working hard together.
Structure. Group fitness is a great way to get a workout in without having to think or plan. Each class is structured with a warm-up, a balanced workout and a cool-down.
Proper Form. It's the fitness instructor's job to not only show proper form, but to also make sure that everyone in the class is executing each exercise the right way. Not only is proper form important for your muscles to reap the most out of every exercise, but it also helps eliminate potential injuries.
Variety. New exercises also offer a challenge, which is good for both the mind and the body. It also helps prevent boredom.
Accountability. Find a few classes that you want to take and pencil it in on your calendar. If you don't have to rearrange your entire life every week in order to work out, it'll be easier to keep up with your classes. Buddying up with a friend is a great way to stay committed and inspired.
Fun. Between the upbeat music, a great workout and a group of people motivating each other along the way, group fitness is an enjoyable way to exercise.
If you're looking to add a little more pizazz and fun in your fitness life, group classes may be just what you need!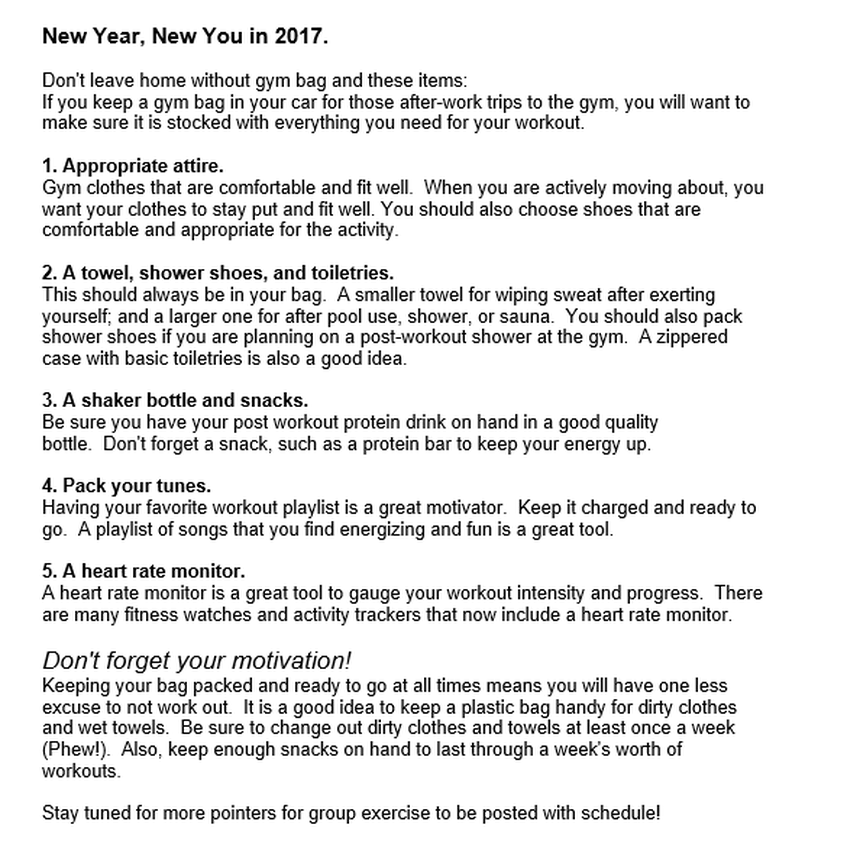 "Anything worth doing is.. going to take longer than you anticipated".

Change is hard, but think about the alternative. What are you getting by not changing? The same dis(ease), and state of health you currently have.

Don't ever give up!
It's never too late.

Shout out to the continued progress of our METcon friend Danita!
"I joined Fitness Lady 6 weeks ago because I wanted to make fitness a part of my life and to feel good about my body, no matter what size I am. So far, I've noticed a loss of inches in my waist line and I can now jog upstairs to my apartment without being out of breath. The staff at Fitness Lady is amazing! They really care about women's health and prescribe a "fitness plan" designed especially for you" -Kathleen M, 42

"Fitness Lady is a very diverse and family oriented place for women. The staff is excellent and well trained. What I truly love about Fitness Lady is that no one is left out, unlike other fitness centers I've been to. The staff is not too busy to attend to members on a personal level. They make sure each lady gets the best program that fits their needs. Because of my weight and arthritis the water aerobics is a great match for me. I am also appreciative of the health education seminars given on a consistent basis not only for the members but for the community as well. Fitness Lady is the place for all women!
-Donna B, 52

"I really enjoy it here at Fitness Lady. In just the last week, I've learned so much! I'm not new to the "gym life" but I've realized that there's so much I didn't know. There's a wealth of fitness and exercise knowledge here and I'm enjoying soaking it all in! I love the convenience of the showers and having all the necessities needed, making it a conducive grooming and dressing area so that it doesn't feel awkward. There's so much variety with the exercise equipment plus the added bonus of a swimming pool. I wish I would have joined years ago but I considered it out of my age group. The best part about Fitness Lady is that it's favorable to all age groups and able to meet the need of all fitness levels. I've been beyond pleased with my experience thus far.
-Erica W, 28

"Fitness Lady is designed to help women of all color, creed and nationality. I especially like the various cultures we come to know and love as a family. Fitness Lady and the entire staff are involved in your success and the wholeness of your fitness lifestyle. They help you stay on track by encouraging and pushing you to get to your goal."
-Diana R, 64

"I love FL" Ms. Brianna gave me all the tools and now I love running. I am now officially a size 12! I have not been that size since high school. I will also be doing my first 5K this Saturday. So to all the mothers out there: you can do it! If I can do it so can you, it only takes a little work!"
-Quannah K, 33

"I love all of the classes! I have adjusted to the exercises now. At first my body was not strong and my muscles were stiff. I attend the Humana classes and the water aerobics has really helped me. I have made great progress in the floor aerobics classes as well and I am going to continue. I need everything FL has to offer."
-Essie G, 63


"Before I came to Fitness Lady I felt trapped in my own body. I could barely walk, couldn't bend over, couldn't do housework, or work in my garden. Now I can do all of that PLUS my clothes fit better, I am free! I haven't had to go to the doctor anymore for my chronic back pain. I enjoy the company of the women because I'm alone most of the day. I love the Flex program and Fitness Lady! Kedgy is THE BEST, she has truly saved my life."
-Debra N, 59

"Thank you for thinking of me for the 4 for 30 challenge. At first I thought, "I am going to win this" but after the first week of trying to make sure I had the required 30 grams of fiber per day, was first difficult. When I got the fiber down, I had to be concerned about the protein. The fiber and protein both proved to be a struggle. The planning went well once I received the book, 'Eat Well & Be Fabulous'. Performing the physical challenges were excellent. This was my first time ever doing a 5K. The best thing about those two challenges were having my husband beside me to encourage and support my effort. My mood, my sleep and my energy was hyped every day. I guess because I had something to look forward to. My focus was doing whatever was necessary to get some of this weight off."
-Wendy B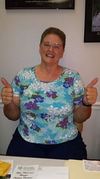 Why is Sherry so happy???
Please view our full webpage Breaking the Chains of Bondage for more details of her amazing journey.
---
"I am my own biggest critic. Before anyone else has criticized me, I have already criticized myself. But for the rest of my life, I am going to be with me and I don't want to spend my life with someone who is always critical. So I am going to stop being my own critic. It's high time that I accept all the great things about me."
- C. JoyBell C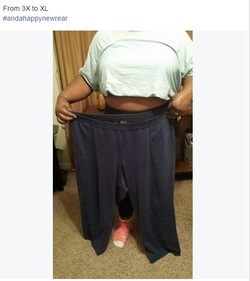 From 3X to XL
#andahappynewrear
"After I left Fitness Lady I jumped back up to 162 on the scale. I was frustrated with my job transition and really fell off the wagon. BUT, I finally got back on track. And this morning I finally hit the 130's. I just wanted to say THANK YOU so much for inspiring me to be a healthier me. I have totally changed the way I eat and I feel great!! You and your mom will forever be my fitness and wellness role models! Love and miss y'all so much!!!"
-Courtney
---
Fitness Lady has been a wonderful fulfilling experience for me. Brianna has taught me so much about my body. The way to fuel it and exercise it for maximum results. I live in Kansas now and I truly miss my family at fitness lady. No other place teaches or cares about their clients the way fitness lady does. I've never failed to lose weight and feel better when I've followed their plan.
- Lori S
Although I have never been one to sit still very long, I didn't do much to actively exercise. I joined a Crossfit program in March, 2015. After a grueling 3 months of workouts, I experienced a severe ankle injury. My ortho doc informed me that at 62 yrs old, my body was not capable of recovery like when I was 20! Crossfit is fast and furious. He sent me to Kedgy at Fitness Lady. I had my doubts that this could replace Crossfit. I was so disappointed. After 2 weeks of rehab, I walked through the doors and have not looked back. A door had closed and another one opened. Kedgy patiently re-educated me that fast and furious isn't necessarily the key to a toned, healthy body. The average person with a gym membership visits the gym 4 times a month. They are actually paying not to go! My philosophy is based on the importance of balance in life- spiritual, mental, and physical. God has given me the equipment I need to be spiritually strong-the Bible, prayer, church, Christian friends. But I have to "show up" consistently to remain strong. Fitness Lady is much the same. It has the equipment, staff and environment that I need to remain physically strong. But, I have to "show up" consistently. I don't know what is down the road, but I do know I can face it spiritually, mentally, and physically strong. So, come through the door-"show up"!
Carla U 1/5/16
​
Week 2 of the body challenge. I walked into the gym to see or fearless leader, Brianna, intensely working out on the elliptical. She, who leads by example, was poetry in motion!!!!! Most inspiring. What have I learned thus far? It is important to get in the zone and stay there, not to rush reps (there is a definite difference in performance with slower reps), check with a trainer if not sure about ones program (today my form was corrected in more than one area), get aq god night of uninterrupted sleep, and, most importantly, set aside enough time to work the program for maximum results.
I am my own worse enemy when it comes to eating. Yes, we can eat healthy and still put weight on. I post here for accountability to myself to control my portion sizes, and to not allow the food journal to mess with my head. The journal is a helpful tool. Not my enemy!
On a brighter note I beat my personal best from last week on the elliptical. From 20 mins to 35 mins. 2.48 miles. 329 calories burned!!!!!! I am also ready to up weights and reps in a few areas. Conclusion......to get as comfortable with my nutrition as I am getting with the strength training!!!!!!
Helena Ellison 3/6/15
What a great day!
​Thank you to All our wonderful teachers and screeners from NSU, MLK, and our community organizations for their time and resources. You made a difference in the lives of our Seniors and we Thank you! ♡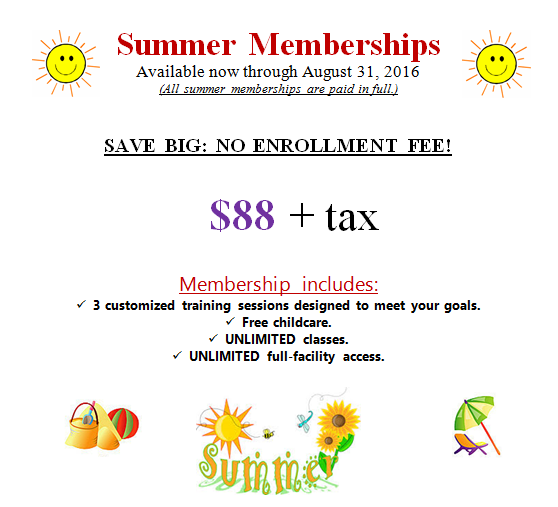 SAVE BIG: NO ENROLLMENT FEE!
And for a limited time, get the rest of May for FREE!
Students $120
(plus tax)
Non-Students $150
(plus tax)
Membership includes:
3 customized training sessions designed to meet your goals.
Free childcare.
UNLIMITED classes.
UNLIMITED full-facility access.


By popular demand ​Summer Memberships are back and have better than ever value!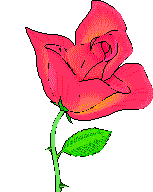 ​Hello Ladies and Happy Mother's Day to so many of you!!!

May, like April, is shaping up to be an exciting month for education, motivation, fun and continued success.

First of all by popular demand, (yes it was you that requested it), our Summer Memberships are back and have better than ever value. They will begin on May 1st, that's 4 months for the price of 3!!! See the attached flyer for details and grab a friend, daughter or co-worker and start your healthier journey today with a buddy!

Also this month we will celebrate "Exercise is Medicine". Exercise is Medicine® (EIM), is a global health initiative managed by the American College of Sports Medicine (ACSM) and is focused on encouraging primary care physicians and other health care providers to include exercise when designing treatment plans for patients. EIM is committed to the belief that exercise and physical activity are integral to the prevention and treatment of chronic disease and should be regularly assessed as part of medical care. Watch for helpful information at the club.

Finally, May 25th is National Senior Health and Fitness Awareness day. Fitness Lady will be hosting a mini health fair with several topics covered from Medical Alert & Safety devises, hearing screenings, BMI screenings, a nutrition educator, Bossier Council on Aging, Hospice Care and much, much more. We encourage you to bring your friends as this is FREE and open to the public!

Our morning classes will not take place during this time to allow our vendors to set up for the demonstrations.

I am delighted to serve you and look forward to this time to share, bond, encourage and help.

Your Partner in Health,


Kedgy
---
ATTENTION LADIES!!

​Fitness Lady Celebrates National Senior Health & Fitness Day along with our Mayor, Lo Walker, proclaiming May 25th to be recognized.
Fitness Lady will host an event to promote healthy lifestyles for older adults – 2016 theme is "Improve Your Health for a Better Self!" with a mini health fair. Door prizes, information, handouts, and educators from senior health organizations will be present.

RSVP: Call (318) 747-1897
​​ PUBLIC SERVICE ANNOUNCEMENT
​WHEN: Wednesday, May 25th, 2016 8:30 am until 12:00 noon
WHO: FREE and Open to public
WHERE: Fitness Lady, 1700 Old Minden Road Suite 180, Bossier City (Bossier Crossroads shopping center)
TOPIC: Fitness Lady will join with an estimated 100,000 seniors across the country to help promote active, healthy lifestyles through physical fitness, good nutrition and preventive care. Fitness Lady activities will include blood pressure checks, glucose test, vision and hearing screening, nutrition education, Medicare Part D, Meals on Wheels services, personal care, BMI scanning and printout, home security information, safe exercises, and much, much more!
VENDORS: Northwestern State University School of Nursing upper level students, MLK Clinic, Bossier Counsel on Aging, Caddo Counsel on Aging, Miracle Ear, and Acadian Total Security
Fitness Lady's Archives
---
December 2014
---
December 7-13 is National Influenza Vaccination Week.
Have you received the flu vaccine this season?
Health Map Vaccine Finder
---
"Just Do It"
Plain and simple: "Stop thinking about it and just do it" like Nike says. Don't delay as something is better than nothing. Instead, just get up and get moving. It sounds very simple but it is an effective and easy way to push yourself. You can always perfect things as you go, but without doing it at all, you won't get anywhere.
"Keep a fitness journal"
Each night before you go to sleep, try writing down your fitness activities you performed for the day. Doing so will help you realize even the small accomplishments that you may not have realized, especially during busy days where you may not have had time to fit in your regular workout. It will also help motivate you during the times that you've been a couch potato and have nothing to write. When you've had major victories reaching your fitness goals, documenting them not only serves as a way to celebrate what you've done but a reminder and motivator for future goals so they become more than just wishful thinking.
"Get rid of the 'all or nothing' mentality"
When it comes to working out our intention is to always give 100% yet sometimes things happen during our day (stuck late at work, caught in traffic, appointments, etc) that can interfere with our plans. On days when devoting an hour to working out might not be possible, avoid the urge to simply skip working out all together and instead condense your workout session (example- set up a 20-30 minute circuit that blends strength training exercises with brief cardio intervals) or try to find ways to integrate small bouts of activity throughout your day (climb the stairs at work for 5-10 minutes, take a 10-15 minute walk around the block with your family when you get home, wind down from a hectic day with some simple yoga poses and stretches in the evening- these are just some examples of ways to make your day more active without having to complete restructure your entire schedule). This same principle applies to eating as well. If you happen to splurge at one meal (example- the office orders pizza for lunch or you go out to dinner and opt to order your favorite dessert) avoid the temptation to simply consider the whole day a wash and just eat whatever you want (and however much of it you want). Instead, acknowledge the food that you have enjoyed and make a conscious effort to make healthier food choices for the remainder of the day.
"Mix up your workouts with metabolic conditioning"
While circuits are an effective training modality that achieves both cardiorespiratory and resistance benefits, there are numerous variations that you can employ to achieve the same effect. Metabolic workouts have recently grown in popularity given the numerous benefits they produce. For resistance training, you can try shifting away from the traditional mode of short bouts of work (sets) followed by 2-3x that duration in recovery. Instead, your goal now is to perform lower intensities of work, but with more volume using exercises and movement patterns that incorporate the entire body, and use very short rest intervals (as short as possible without compromise to exercise technique and safety). You can also step away from the machines and grab medicine balls, kettlebells or even dumbbells to change things up. Try to perform many multi-joint movements (e.g., deadlifts, hip swings, squats, push-press.) or hybrid exercises (a sequence of continuous exercises strung together – push-up, deadlift, biceps curl, shoulder press 10x), then take a rest short interval. The idea is to integrate the entire body into movement with lighter resistance, but utilizing shorter rest intervals, stressing both the aerobic and anaerobic energy pathways in the interim.
"Set realistic goals and prepare for setbacks."
Be realistic about your exercise goals. Set your goals early in the year and then work toward them, always staying focused on the end goal, even if life sets you back. Recognize that there will be setbacks in your training, but listen to your body. Enjoy every step of the way toward your goal. Celebrate the highs, fight through the lows, and make a lot of friends along the way.
"A hectic schedule is no excuse to skip exercise."
During busy times of the year, such as the hectic holiday season or when you're facing important deadlines at work, you'll often be tempted to skip your regular workout. Try squeezing in "mini-workouts" instead. If it's hard to find 30 minutes or more for exercise, try working in just 10 minutes at a time throughout your day. For example, in the morning try 10 minutes of stretching and calisthenics (e.g., push-ups, knee bends, jumping jacks, and sit-ups), then a brisk 10-minute walk at lunch, and 10 minutes of resistance exercises in the evening. Just that little bit will help you stay on track and avoid feeling discouraged about your exercise program.
Brianna Larson BS, ACSM-HFS, NASM-CES
Corrective Exercise Specialist at Fitness Lady Inc.
Business: 318-747-1897
larson.bri@gmail.com
---
November 2014
---
---
May 2014
---

May is 'Exercise is Medicine' month
Research proves that exercise has a role in the treatment and prevention of more than 40 chronic diseases including diabetes, heart disease, obesity and hypertension.

Ready to receive your prescription for health?

---

---

June 2014

---

"4For30" Challenge

Can 30-days of trying to do 'better; really make a difference? " 4 For 30" What is the 4 For 30 program? It is a 'health intervention and 30-day mentorship program' Our goal is to expand the comfort zones of these participants to allow for small, lasting, changes.


| | | |
| --- | --- | --- |
| We hand chose 4 women to change their health and habit patterns. They have 30 days to be accountable to a personal trainer, and perform daily/weekly tasks to gain points. | Not only will their dedication show that being healthier takes work, learning and accountability, it also shows that despite a hectic schedule (which all these women have) a person can still lose weight, gain confidence, and be in charge of the result they want. | The program ends June 30th, after which we will do a re-assessment, post results, and celebrate each women's accomplishments! |

"4 For 30" Challenge Guidelines

All Fiber Must Come From Food ...

The Results Are In ...

Jeri 5 lbs 4.5 inches

Samantha 3.8 lbs 7.5 inches

Pam 9.0 lbs 3 inches

Wendy 9.6 lbs 8.75 inches


"Thank you for thinking of me for the 4 for 30 challenge. At first I thought, "I am going to win this" but after the first week of trying to make sure I had the required 30 grams of fiber per day, was first difficult. When I got the fiber down, I had to be concerned about the protein. The fiber and protein both proved to be a struggle. The planning went well once I received the book, 'Eat Well & Be Fabulous'. Performing the physical challenges were excellent. This was my first time ever doing a 5K. The best thing about those two challenges were having my husband beside me to encourage and support my effort. My mood, my sleep and my energy was hyped every day. I guess because I had something to look forward to. My focus was doing whatever was necessary to get some of this weight off." - Wendy B
For more detailed information, contestant results and joining our celebration in these women's accomplishments visit our FL Facebook @ https://www.facebook.com/fitnessladyonline


---
October 2014
---
Breast Cancer Awareness Month
Race For The Cure coming up November 1st join our team before Oct 24th.

Zumba - thon for The Cure
3 hours of dancing and donations as we raise money and heart rates for Susan G. Komen
---