---
Upcoming Events/Newsletter
---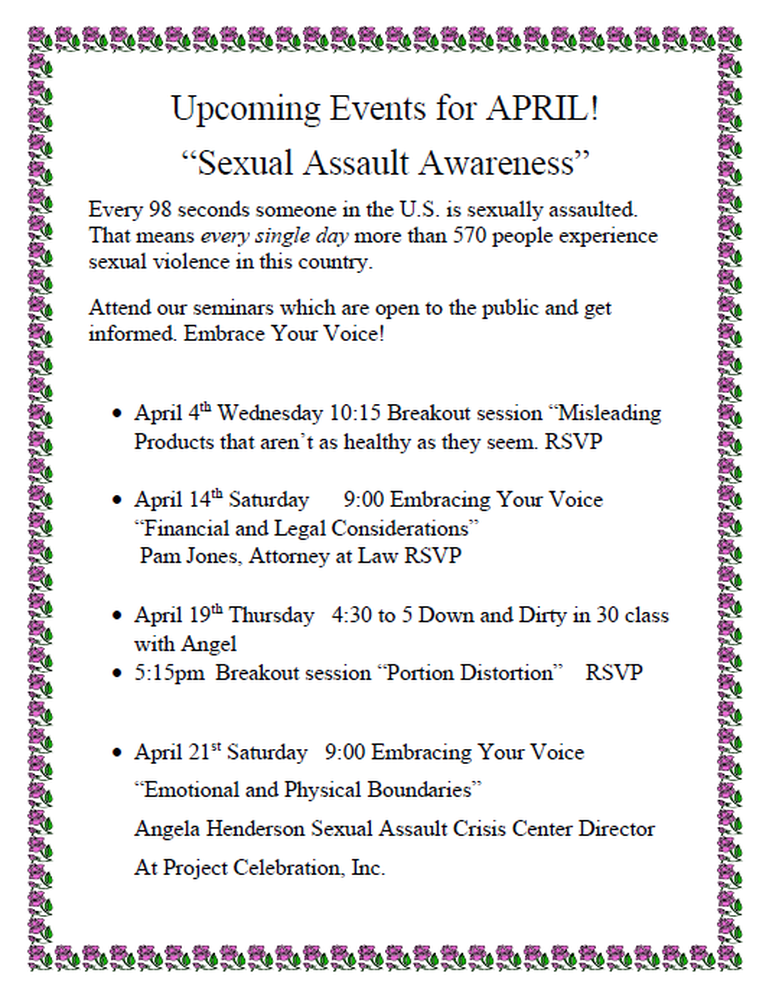 ---
April Exercise Challenge 2018
"Cardio Sweat Training with a Buddy"
Newsletter

In my 35 years of experience evaluating what creates long-term health-and-fitness success, the most important factor is having a support system. Exercise partners provide a powerful combination of support, accountability, motivation and, in some cases, healthy competition. They can play the role of teammate, co-coach and cheerleader — all while working out. The right workout partner (someone you click with) dramatically increases your chances of success. A workout buddy can motivate you to do one more set and continue when you feel like you have had enough and want to give up.

Take the Buddy Challenge this month of Working out at an intensity that causes you to SWEAT for at least 30 minutes. You choose the activity, just make sure you SWEAT. Show us 8 SWEAT SMILES (during 8 training sessions) on your shirt and get a raffle ticket to win cash! Or win a new Fitness Lady Tank Top!


"Why Sweat With A Buddy?"

B – Buddy workouts are winners
U – Understanding consistency is the key
D – Deliberate Movement with each workout
D – Doing it right, Doing it together
Y – Yield to the New Way of training

Buddies Sweat better together!
​
Make it FUN, grab a buddy today and start Sweating to better health.
---