---
Trainer Fit Tips
---
Every BODY is different, that's okay and quite beautiful!
All of these beautiful women are Fitness Lady members and exercise 3-6 days per week. There are some obvious differences, but one INCREDIBLE commonality.
Sherry L. (Left) Age: 53 Height: 6'1
Danita M, (Middle) Age: 37 Height: 5'7 1/2
Wendy B. (Right) Age: 46 Height: 5'4
However, there is only 5 POUNDS or less weight difference between all of these hard-working ladies.
#onesizefitsNONE
#strongHER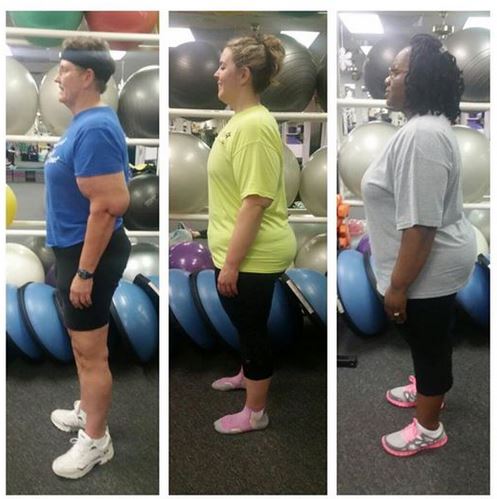 ---
Now this Fitness Lady never leaves her work at the office (Gym) .
Vacationing in Minnesota over the holidays and she still finds time to educate us from afar.
---