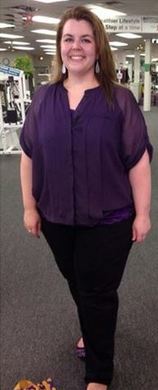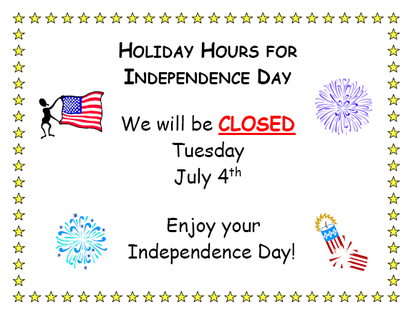 Your New Fitness Center
​
Membership includes:
Wet area with pool, whirlpool, sauna, and showers.
3 customized training sessions designed to meet your goals.
Free childcare.
UNLIMITED water and floor classes.
UNLIMITED full-facility access.​
AND save on annual memberships as well!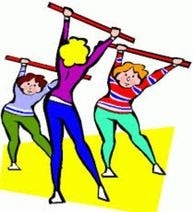 "Pair up to Peel Off "
Hey Ladies It's Tank Top Tone Up Time!!!!!
​
That's right summer is here and what a deal we have for you, so don't delay, call today!

Purchase a Discounted Summer Membership for yourself
And your friend joins with you at a 50% discount!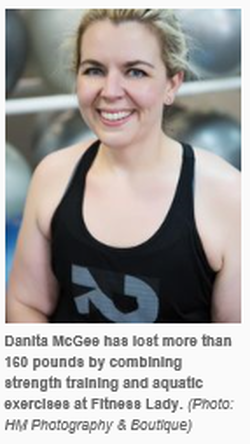 Finding success in the pool
​
"I joined Fitness Lady in April of 2010, and I weighed 387 pounds," said Danita McGee. "I started doing floor exercises, but Brianna Rose, corrective exercise specialist at Fitness Lady, and Kedgy Larson quickly realized that the excess weight on my body made the floor workouts harder for me.

Danita McGee has lost more than 160 pounds by combining strength training and aquatic exercises at Fitness Lady. (Photo: HM Photography & Boutique)
"They suggested I try the water aerobics class. I instantly imagined a class full of senior citizens floating around, but I bought a suit and tried the class. I was amazed," said McGee, 38. "The class was fun and it completely wore me out. I immediately became a regular and, along with diet and strength training, my weight started dropping. I had more movement and flexibility in the pool."

"So, if you want to lose weight, the water is for you! If you are rehabbing from an injury, the water is for you! If you are training to get better, faster, stronger, the water is for you!" she said. "I don't know where I would be without it. I've now lost over 160 pounds."

Aquatic classes are taught Mondays, Wednesdays and Fridays from 9 to 10 a.m. and Tuesdays and Thursdays from 5:30 to 6:30 p.m. For more information, visit fitnessladyonline.com/class-schedule.html or call 747-1897.
---
---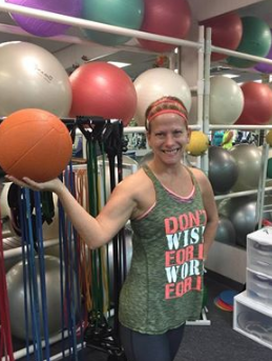 Janine (Fitness Instructor)

Fitness lady would like to introduce one of their new instructors who says " Don't wish for it, work for it!" And she is here to make sure you do. *-) Welcome Janine, an old Skool step stomping, music taping, muscle sweating instructor .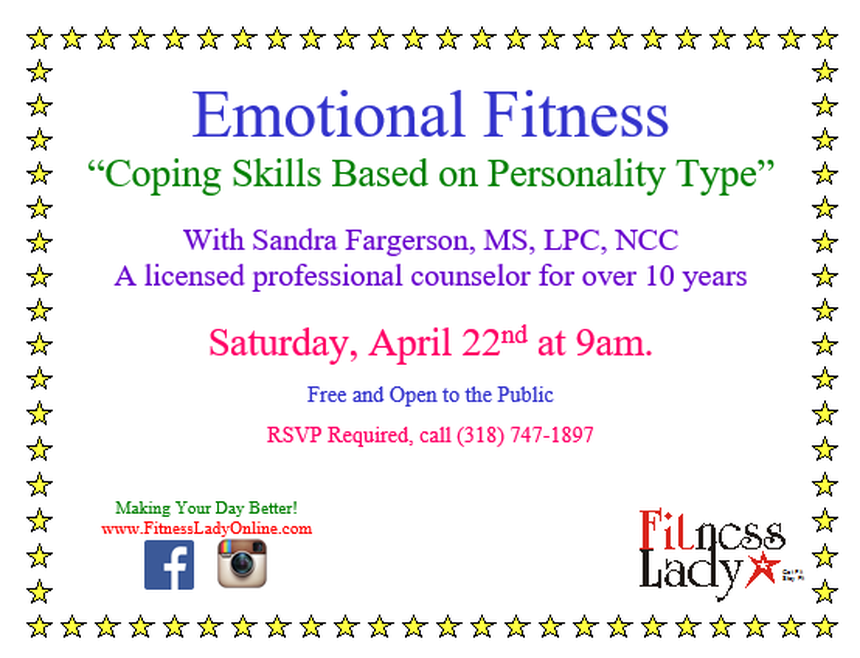 FLEX/HUMANA's Silver Sneakers Program: Must have Humana Insurance and be eligible to participate Effective 9/1/2016

​


​1) ONE DAY ONLY
2) 25 CENTS TO JOIN
3) 30 DAYS FREE
4) WHAT ARE YOU WAITING FOR?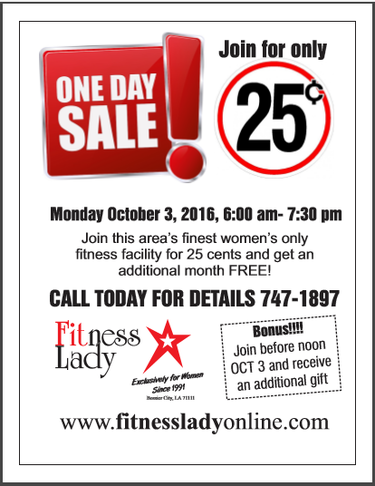 ​Summer workouts without the hot, sweaty mess - Looking for a great summer workout but not interested in being a hot, sweaty mess? Leave your gym shoes in the closet and turn to water exercises instead. Water aerobics is becoming increasingly popular, with classes popping up everywhere — and for good reason.​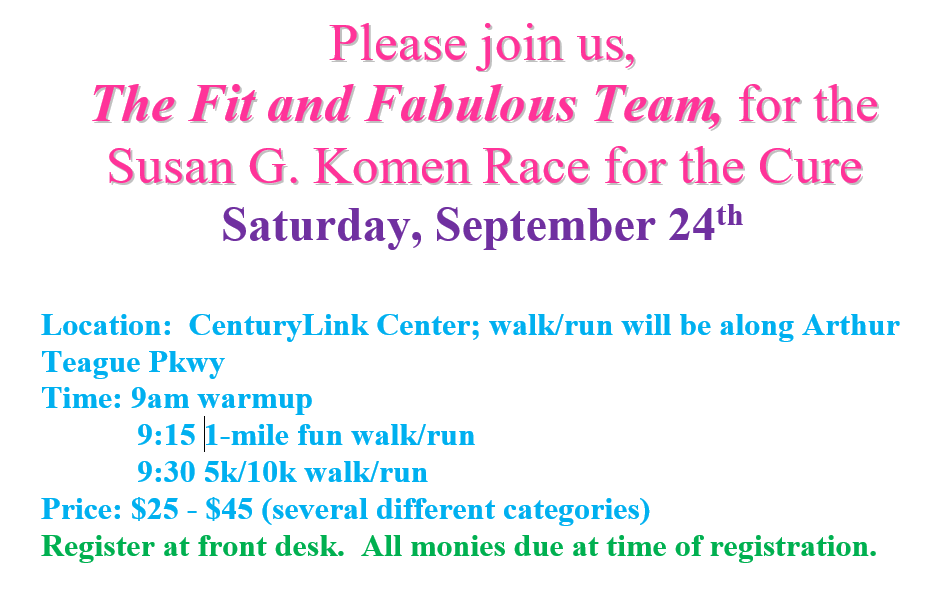 We're More than a Fitness Center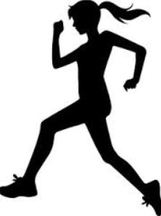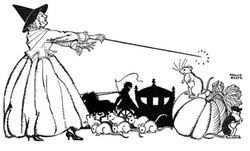 This is no fairy tale but it does have a Happy Ending

---
Job Opportunities
* Sales Associate/Customer Relations Associate

Please R.S.V.P.
for all events listed below.
---
February is Heart Health month
and a friendly reminder to keep your body in check.

---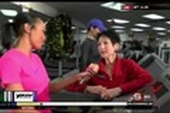 In case you missed our
KTAL NBC 6
fitness segment this morning, we discussed 'The 5 Best Exercises for your Heart'. Look forward to the link later, but in the meantime check out this list and "Have a Healthy Heart LIFE!" as Jade said this morning.
1) Brisk walking
(Moderately paced, 3.0-6.0 METS or approximately 2.8-4.4 mph)
2) Running
(Build yourself up to a comfortable, but challenging pace. If you are a beginner, consult with a coach or trainer. If you need motivation, download Couch to 5K for training guidelines to complete a 5K race within 9-12 weeks.)
3) Swimming
(This full-body, multi-directional resistance workout is ideal if you have joint problems that walking or running could aggravate.)
4) Cycling
(Another great no impact exercise. Join a spin class, or take your bike out on a sidewalk or trail.)
5) Interval Training
(We understand, sometimes long bouts of exercise can be boring. Mix it up with varying levels of intensity/speed or perform back to back cardio moves.) EXAMPLE: Jumping jacks, Burpees, High Knee Jog
**Consistency is the best exercise to reach your goals. Before you start an exercise routine, consult with your physician and discuss your risk factors. Exercise is not a one size fits all, it's best to choose exercises that align with your age, goals, and health condition.
---
---
Only $35.00 down to get started today!
---
---
Consider these points when shopping for a fitness facility or personal trainer:

Location: Many choose their fitness center based on cost, but if the inexpensive gym is not in a convenient location for your lifestyle, money will inevitably be wasted.
Overall environment: Were you welcomed when you entered? Does the community feel "cliquish"? What age group or gender is most prevalent?
Cleanliness: Check out the locker and bathrooms. How often are the machines wiped down? Small details like over-stuffed trashcans and messy free-weight areas are telling.
Fitness assessment: Especially for first-time exercisers, is proper focus given to learning about a participant's fitness background or limitations?
Staff availability: Are trained staff present to instruct on proper use of machines and equipment?
Instructor credentials: Ask about them. Are instructors/trainers professionally certified in the format they are teaching? Are they certified in CPR/AED? Do they participate in ongoing training and certification? Instructors should be life-long students.
Class modifications: While fitness classes come in all levels, the instructor should still be adept at showing variations to challenging exercises.
Recommended plan: Does the personal trainer construct a full plan, which includes separate workouts/classes, for the days when you are not training with them?
Classes/Equipment: Does the group class schedule fit your interests and availability? Are equipment choices plentiful -- to cover members during even the busiest of times?
Shop around: Don't be swayed by the lowest cost, or by New Year special. Find the environment that works best for you.
- Joline Pinto Atkins